BAM fire test on Regoplast® ADR warning signs
After our warning signs successfully passed a fire test at BASF AG in 1988 and were tested again at BAM and Höchst AG in 1991, where they also passed in all points, we commissioned the German Federal Institute for Materials Research and Testing (BAM) to test our warning signs in the fall of 2021. (BAM), the Regoplast®-ADR warning signs to be subjected to a renewed fire test and to be tested for Test report to create. Since the text of the law has been changed in the period from 1988 to today, we wanted to know if our warning signs also meet the latest legal requirements. Beyond the legal requirements (15 minutes of fire exposure), the warning signs should be exposed to 30 minutes of fire exposure. For the purpose of increased informative value, two test specimens were used consecutively and in different positions.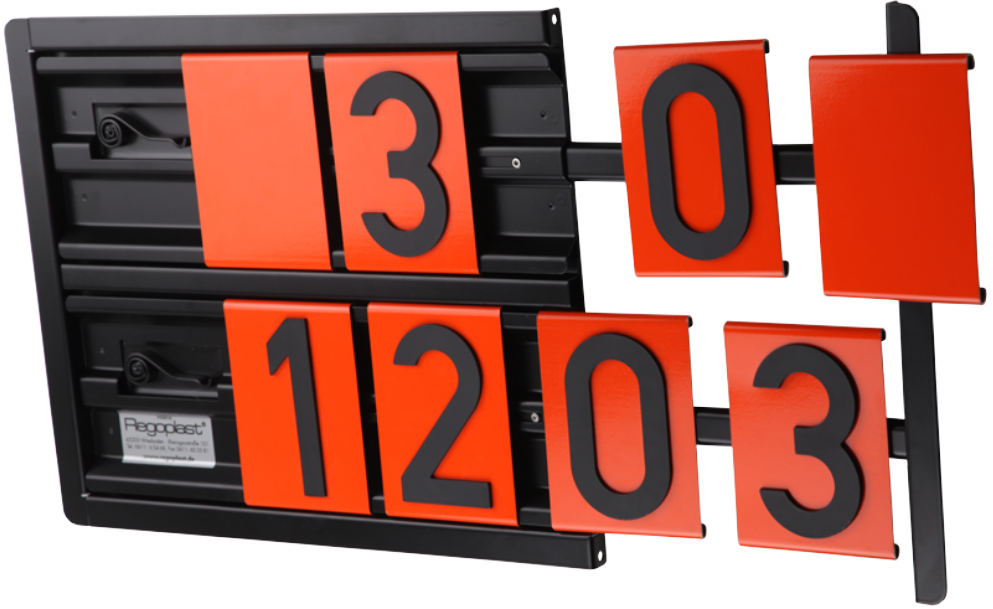 The panels submitted for the tests complied with the requirements of ADR section 5.3.2.2*. The support frame is made of powder-coated austenitic steel, the numerals are made of austenitic steel and foiling, and the plastic inserts are made of polyamide.
The experimental setup and execution
The test stand consisted of a grid tube frame with 12 burner nozzles for gaseous propane. This was ignited automatically. In the first test, the test object was set up in an upright position (hanging); in the second test, it was suspended flat above the firing system. The suspension was carried out 150mm above the fire on existing fastening devices. After the start of the firing, it was held for a period of 30 minutes and the temperature curves were recorded by photo and video.
The full mechanical integrity of the hazardous material warning signs could be determined and the carrier frames as well as the number boards were not altered in their shape. The foil and the powder coating are burned as expected.
With the use of Regoplast® hazardous goods warning signs, you thus fulfill all requirements and classifications according to the current ADR/ RID.
*According to the Agreement concerning the International Carriage of Dangerous Goods by Road (ADR), as amended on 01.01.2021, the orange-colored warning signs for the carriage of dangerous goods must comply with the requirements of section 5.3.2.2. The hazard identification numbers and the UN number must be indelible and still legible after 15 minutes of exposure to fire. In this case, the fire exposure is not specified.