Regoplast Inspection Tags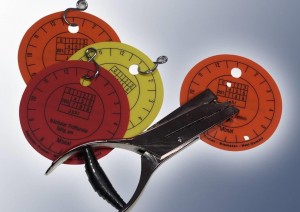 Regoplast offers you specific solutions for plant construction in the field of inspection tagging.
For example: rigid PVC inspection tags made using sub-surface printing. The manufacturing process and hole marking provide a high degree of safety when these tags are used for labelling.
We continue to offer standard solutions, made from non-removable self-adhesive film. Once applied, the inspection stickers can be removed only by destroying them. Any tampering is easily visible.