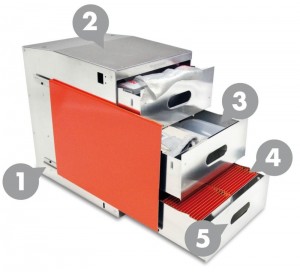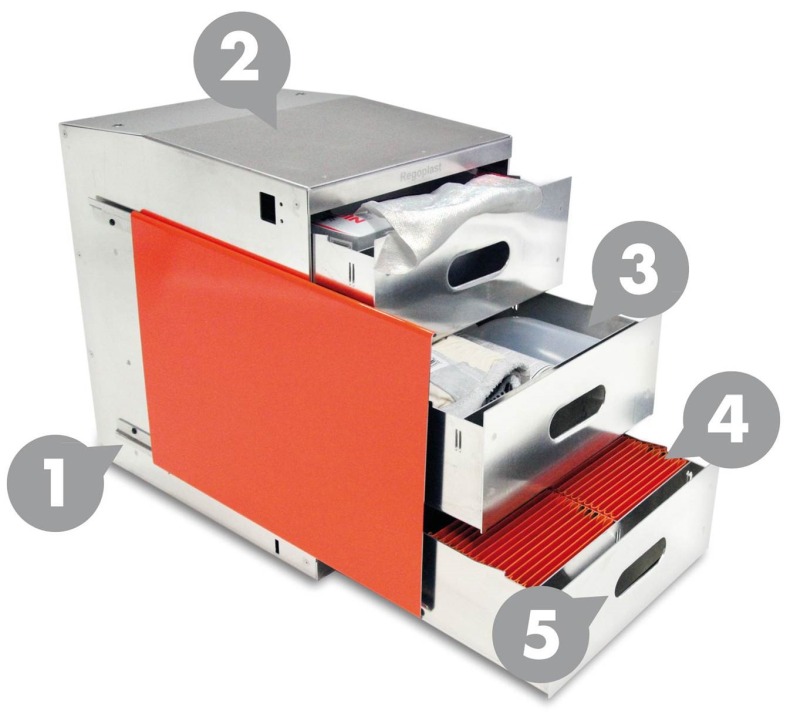 Our new universal storage box ensures order and quick access thanks to its perfect design and offers you a whole range of indispensable advantages.
Lateral support rails for storing a neutral panel
robust and durable ALU design
universal use of drawers also as a storage option for small parts
Precisely fitting sorting of the digit sets to the warning panel (220 Regoplast® digits can be stored here)
Ergonomically shaped handle opening / no protruding handles / no risk of injury
the box can be secured with a lock to prevent theft
Securing the drawers against unintentional pulling out or falling
removable dividers for universal use of the drawers (e.g. work gloves, various small parts, tools)
Threaded pins embedded in the bottom of the box for firm screw connection to e.g. a Parlok toolbox
(Registered design: DBGM 20 2013 005 791.2).